Voice changer for Android will make you surprised with all the fun stuff that you can do with just a simple software and a voice changer. In this tutorial, we will show you how to use Android voice changer with BlueStacks and Voice Changer Software Diamond.
With this, it's just like that you have a male to female voice changer during call for Android (through Internet), a total audio editor/recorder/converter for your audio part, a voice changer to make fun stuff on live streams, and many other cool things to do.
What is BlueStacks?
It's a software to help you use Android apps, and also live stream Android from a PC. Awesome, right? 
You can download it from their website www.bluestacks.com
What is Voice Changer Software Diamond 9.5?
This is the ultimate voice changer for every prank, every stream, every call you make. You can change your voice from male to female, talk in real time in calls and streams, record audio, mimic terminator, Darth Vader or anyone.
Download the software here: 
https://www.audio4fun.com/voice-changer.htm
Step 1: Prepare Android voice changer software
Launch AV Voice Changer Software Diamond 9.5
- On main panel, choose Preferences (1).
- When VCS Preferences window appears, choose Virtual driver Mode (2).
- Click OK.
Step 2: Connect voice changer for Android BlueStacks
To use voice changer for Android with BlueStacks as the main tool, you just need to do this simple step:
At your Windows' desktop.
- Right-click on the Speaker icon on your System Tray.
- Select Recording devices.
In Sound Windows:
- Select Microphone (Avsoft Virtual Audio Device)
- Set Default
- Click OK.
And now, are you ready for some fun with Android voice changer?
It's time to turn on BlueStacks.
Step 3: Use Android voice changer with BlusStacks
And now, it's time to open your BlueStacks, change your voice with Voice Changer Software Diamond 9.5 and enjoy the best fun you ever had.
Change your voice with one click:
>> How to use "Nickvoice" in Voice Changer Software Diamond 
Begin your fun:
- Launch BlueStacks
- Sign in with Google.
- Download your favorite apps and enjoy.
- Copy files from your PC to BlueStacks by selecting the Settings button if you want to import files.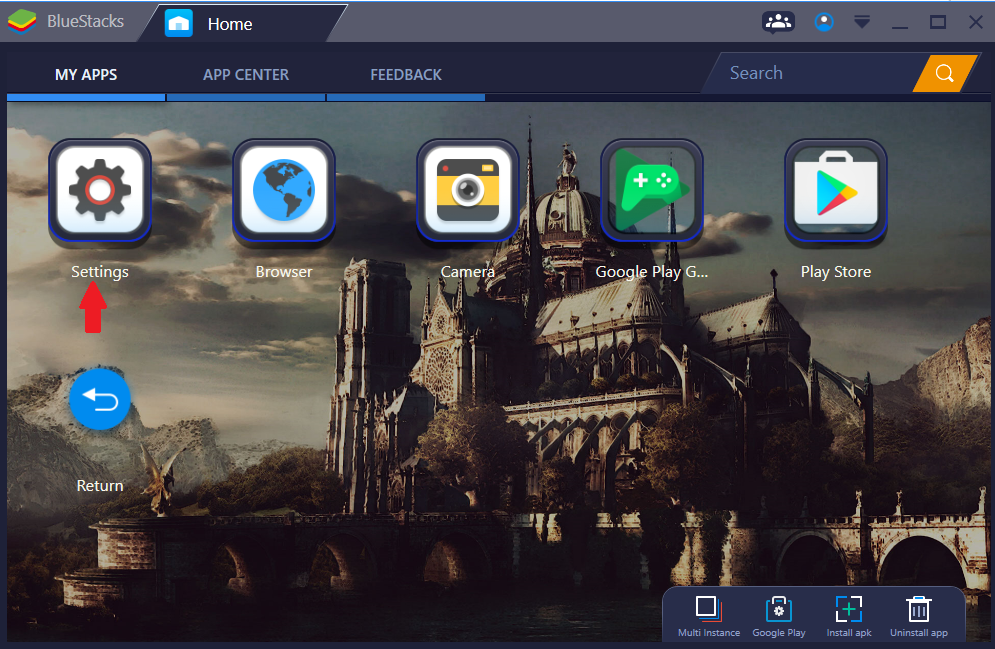 Have fun and enjoy.