For those who read bibles, these top 6 Christmas bible verses will give you some idea for your family gathering, deliver your merry, thankful Christmas spirit to everyone. You can use these Christmas bible verses for cards and audio messages. I hope you all have a beautiful night with memorable moments. 
What do you think when hearing the word Christmas? It's merry, joyful, it's about family, celebration, churches, dressing up for photo shoots and it's also about messages and cards, right? There is always a place for heart-warming Christmas messages and cards.
Top 6 Christmas bible verses
Luke 2:10
And the angel said to them, "Fear not, for behold, I bring you good news of great joy that will be for all the people."
 Mathew 1:21
She will bear a son, and you shall call his name Jesus, for he will save his people from their sins.
 Isaiah 9:6
For to us a child is born, to us a son is given;... and his name shall be called Wonderful Counselor, Mighty God, Everlasting Father, Prince of Peace.
 Luke 2:11
For unto you is born this day in the city of David a Savior, who is Christ the Lord.
 Luke 2:14
"Glory to God in the highest, and on earth peace among those with whom he is pleased!"
 John 3:16
For God so loved the world that he gave his one and only son, that whoever believes in him shall not perish but have eternal life.
Record and improvise your Christmas messages
Record your message
- Download the free-to-try AV Voice Changer Software Diamond.
The program is integrated with a FREE voice recorder.
- You can visit their site to view how to record your message by this link.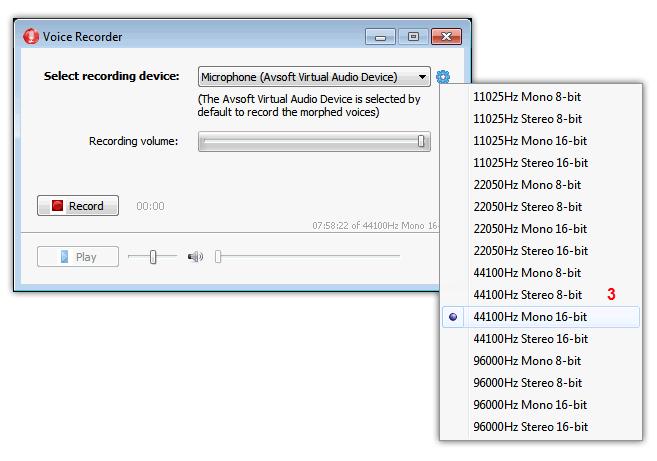 The add-on packages are here:
Why do I suggest this software, because  the best part is here. You can download the free Christmas sound effects and voice effects to make your message more joyful or more thankful.
Add-on Packages - Audio4fun Support Center
Edit for even better, more joyful, more merry messages
If you want even more effects or edit some parts of the message, or even cut/split/merge/copy, etc, there is also the FREE audio editor for more enhancement to your audio. 
Anddddd, are you ready for the holy night? Sitting next to your friends or family and enjoy the warm food, the cold wind and the thankful bible verses which will light everybody's heart a little bit.
Wish you all a Merry Christmas and Happy New Year!
Related: