If you are looking for a FREE software to record all the things you want, look no more, because this is exactly what you need. You can record, save  the files under various formats and even edit them right within the software. And most of all, IT'S FREE.
Step 1: Recording settings
- Run AV Audio & Sound Recorder.
- Click Settings (1) » Select Options to go bring up Options dialog box (2).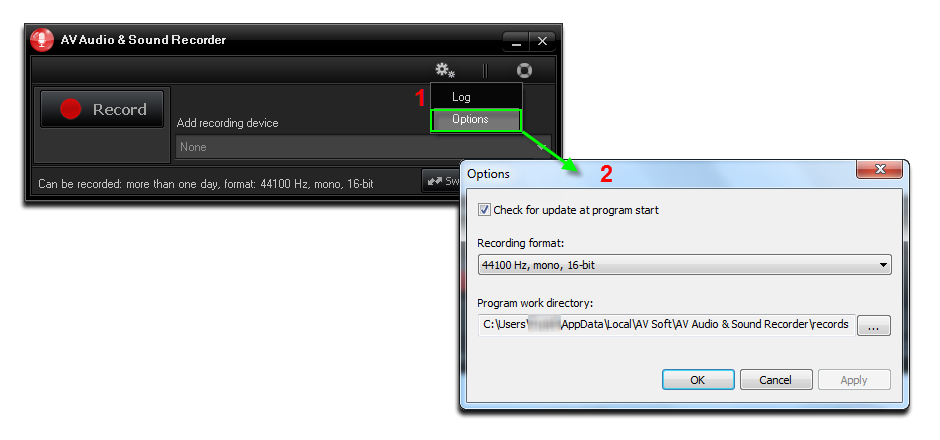 - On Recording format, drop down the list and pick an output format for the recordings (3).
You can also leave them as default if you are not sure what to do. Any wrong selection in this step may cause the output quality worse than expected.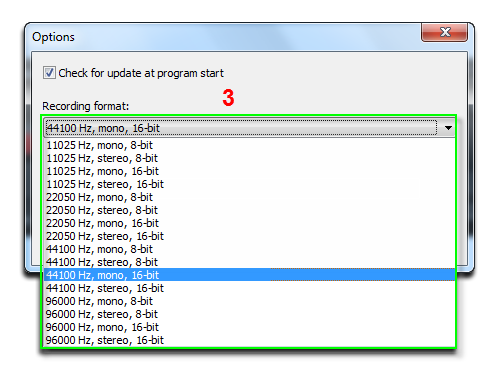 - On Program work directory, leave the path as default (4) or click Browse (5) to choose another destination folder for the recordings.
Click OK (6) to save changes and close.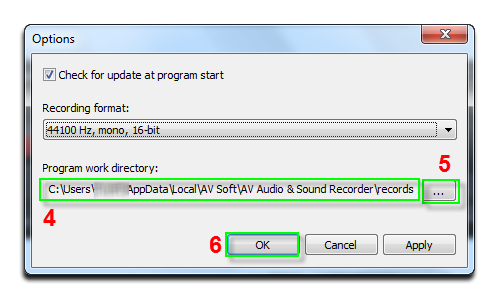 Step 2:  Record your audio files
- Back to Recording box, make sure that your microphone is set as recording device (2).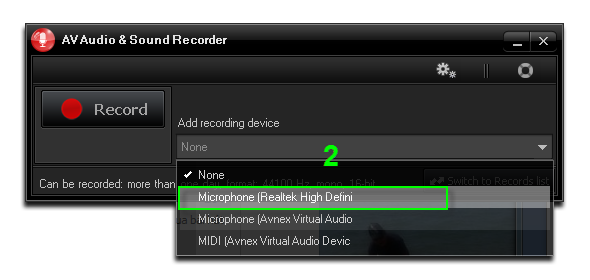 - Click Record (7) to start recording.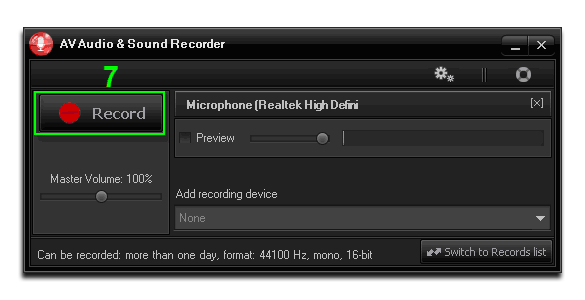 Note:
- Test if your microphone works okay.
- You should start to speak right after hitting the Record button.
- Your voice should be clear and loud enough.
- Click Stop (8) when you are done.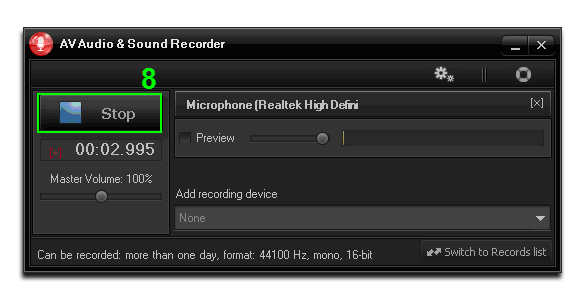 - Save Record comes out » Choose record name and record author. Then click OK (9) to listen your recording.
Remember to check on Switch to Records List.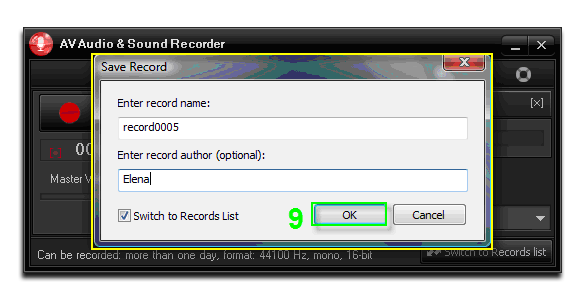 - The new recording will be added to the records list. Double-click on it to play.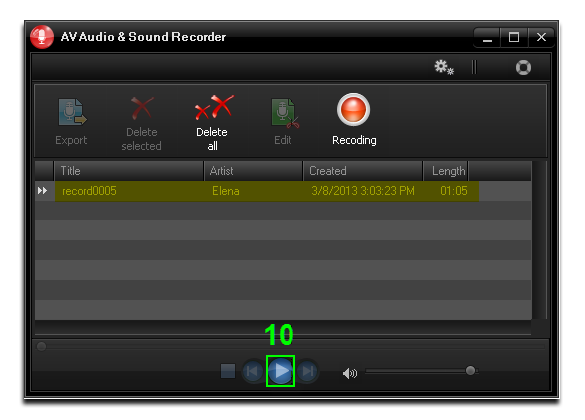 - Click export if you are satisfied with the audio.
And now, it's time to enjoy your result.