If you are looking for a place to talk with strangers, to have some fun talking to new people, then Omegle is a great website. Moreover, you can also connect AV Voice Changer Software Diamond 9.5 to change your voice to any voice you want in a chat. Imagine that you meet a guy, let's see how low his jaw will drop when hearing the voice of the opposite gender of your image.
In this tutorial, we will show you how to use Voice Changer Software Diamond in Omegle chat. You will be able to pull hundreds of creative pranks, funny video chat, even completely fool the other per with your wonderful voices - adjustable to sound like an old man, a sweet woman, a baby boy, a grandma, or even Morgan Freeman, Barack Obama, Darth Vader or any voice.
Step 1: Change settings in Voice Changer Software Diamond
- On Voice Changer Software Diamond 9.5's main panel, click Preferences (1).
In the VCS Preferences window:
- Check Virtual driver Mode (2).
- Click OK (3).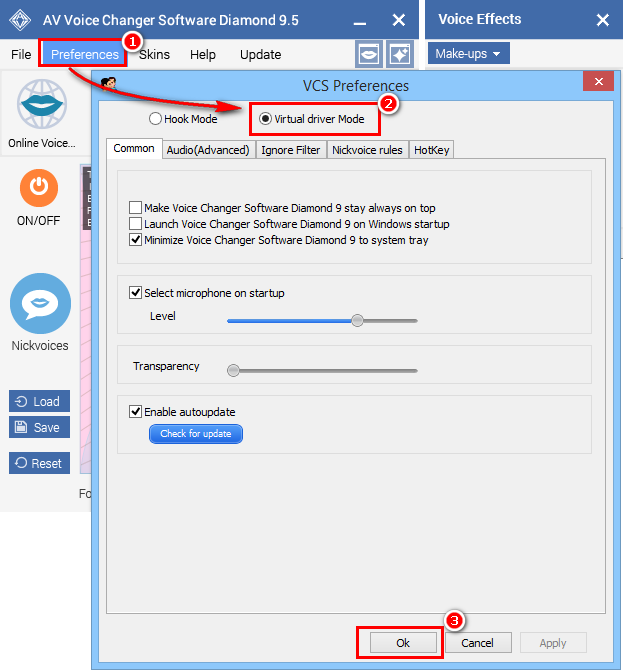 Step 2: Prepare Omegle
- Connect to Omegle.com, and then sta
rt a video chat.
- When Adobe Flash Player Settings dialog pop-ups, click Allow to grant the service access to your camera and microphone.
- Select Microphone (Avsoft Virtual Audio Device) as the audio input.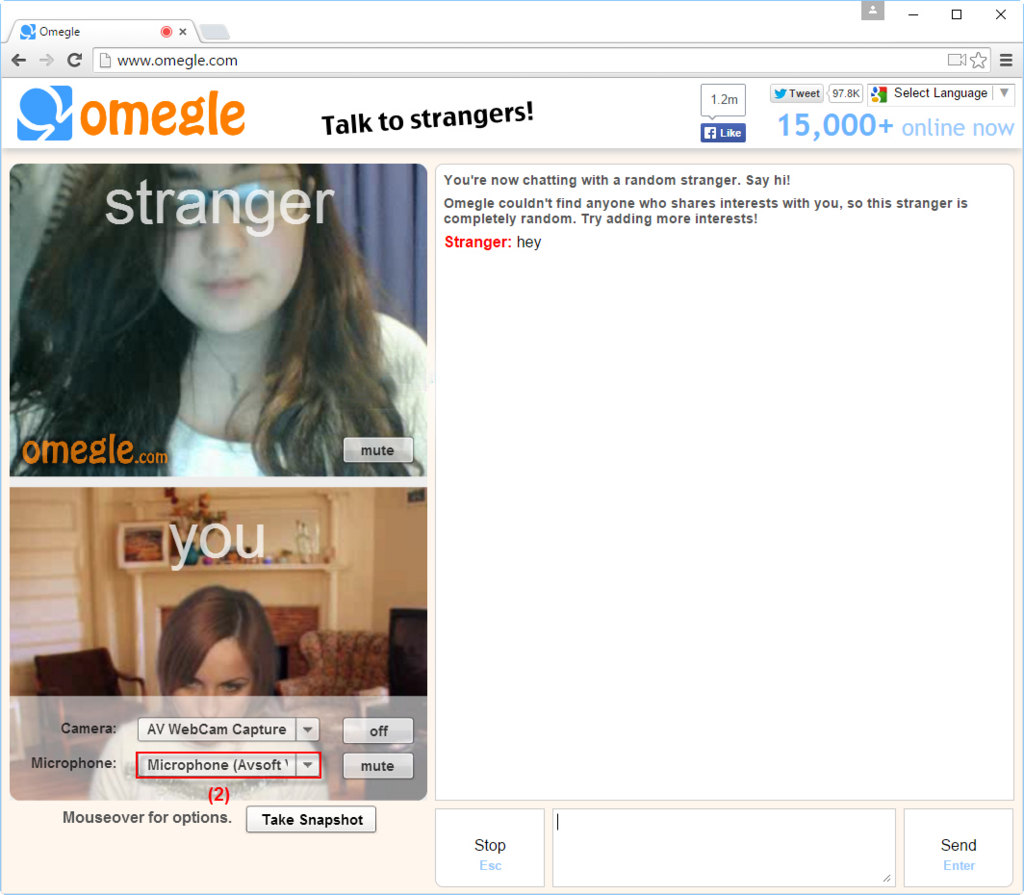 Step 3: Change your voice in Voice Changer Software Diamond
Imagine that you transform your voice into a cow standing at the beach and your poor victims will actually believe it, or simply change your voice to opposite gender, that is a tremendous fun already.
For more information about this tool, you can visit their website here
https://www.audio4fun.com/voice-changer.htm
How to use the software?
Visit our guide at: 
Have fun with Omegle, every one. Your fun chat is waiting to be explored.