There is a story that a father gives a birthday present to his daughter with a love song, but days after days, it's getting old. It it was you, I recommend putting your mind into the receiver, at the next birthday, why not renew that song again, as a little reminder for the everlasting love. Add the fun to that old song, as well as another thoughtful gift. 
In this tutorial, we will show you how to add a little fun to a love song, making it super special for your significant others. Change the vocal of a song into Chipmunk voice, sounds funny already, right.
Step 1: Open your song
- Run AV Voice Changer Software Diamond 9.5
- Click File -> Choose Open
- Choose your song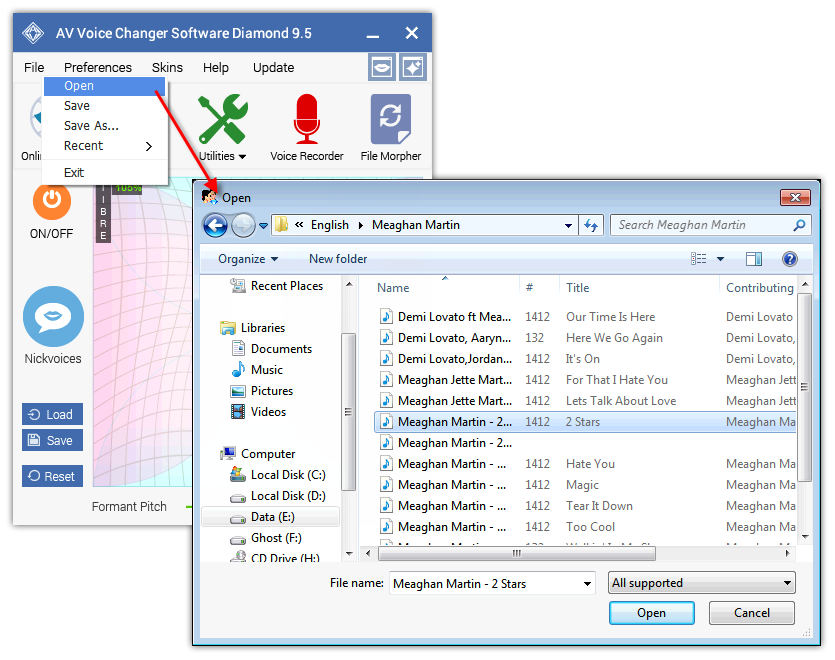 Step 2: Change vocal into Chipmunk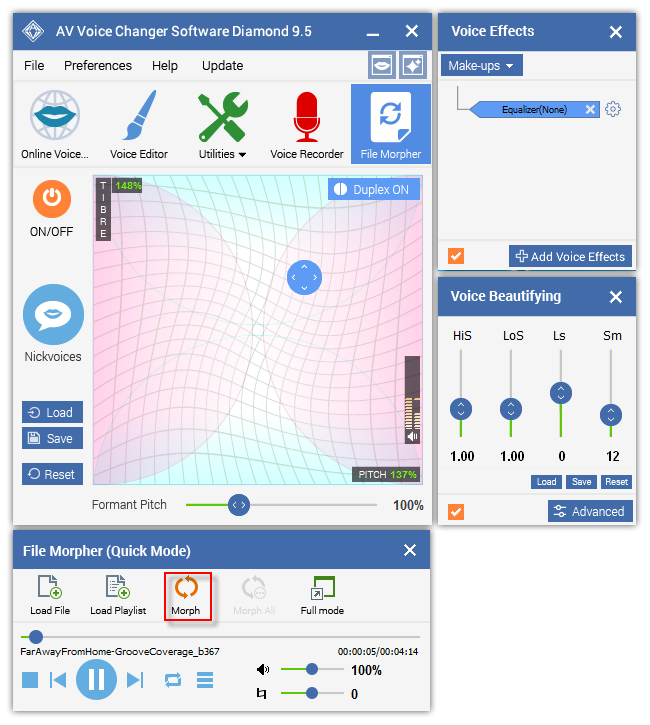 File Morpher with Quick Mode will open.
Now, click here to know how to morph your voice into Chipmunk
- Choose Morpher on the File Morpher (Quick Mode) and wait a few seconds for the process to complete.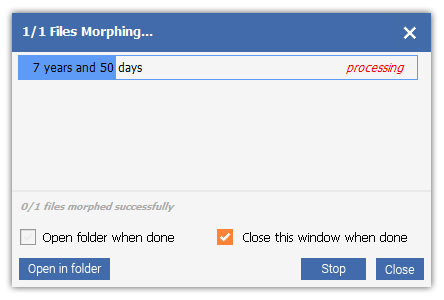 And that's it guys, your love song is now morphed into Chipmunk voice. Add a bit fun to your normal songs.