Whenever you feel sad and want to sound like the hilarious famous people on Helium, this chipmunk voice app is the solution. You can sing Karaoke, talk to your friends over Skype, Google Hangouts, or even record your own songs in CHIPMUNK VOICE. The old joke never goes out of style.
Step 1: Change the fundamental attributes of your voice
On main panel, turn on Voice Morpher (1)
Change Pitch to 169% and Timbre to 105% (2)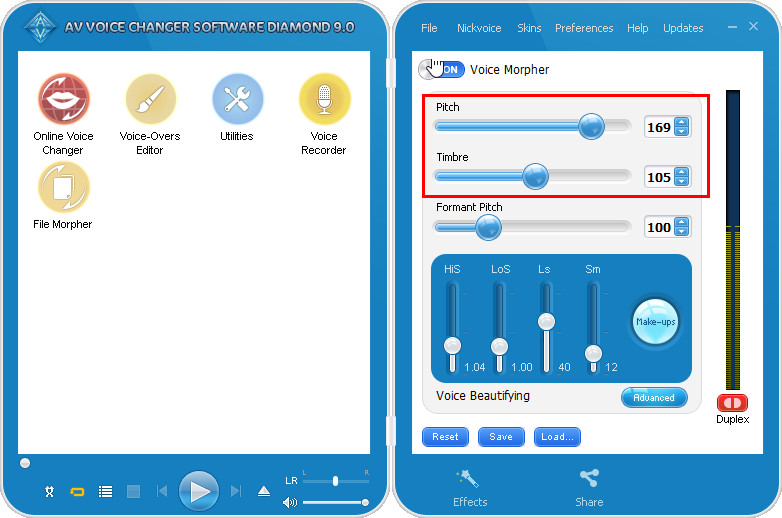 Step 2: Adjust Equalizer
On main panel, click on Make-up (1) and then choose Custom (2) to open Equalizer dialog box.
Adjust the Equalizer pane as the picture below and modify it until you are satisfied with your chipmunk voice then close. It does not need to be precise. However, you may want to save the settings for later use.
If you just want a file to apply instantly in 1 click, download this file.
Enjoy your voice.