Funny gaming with Razer Comms and Voice Changer
When playing your game, it will be a lot more fun to use Razer Comms with a voice changer. Imagine Obama, Morgan Freeman or even Justin Bieber talking to others. And if you want, you can always turn the moprhing features off. This will be the tutorial on how to connect AV Voice Changer Software Diamond with Razer Comms.
Razer released a VOIP software called Razer Comms with the main aim for gamers, along with other famous products like laptop, PC, gaming devices, etc. With Razer Comms, the program is FREE, built with group chat functionality, in-game overlay and can be used on both your mobile and desktop.
Step 1: Virtual Audio Device mode
- On main panel, choose Preferences menu.
 - When VCS Preferences window appears, choose Virtual driver Mode (1).
- Click OK button (2) to apply new settings.
Step 2: Change audio settings of Razer Comms
- Run Razer Comms and login to your account
- Click on Settings icon (1)  in the right corner.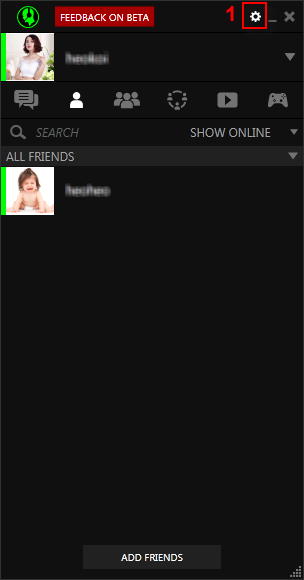 - In Setting window:
- Choose Audio tab (2) and change Microphone to Microphone to Microphone (Avsoft Virtual Audio Device) (3).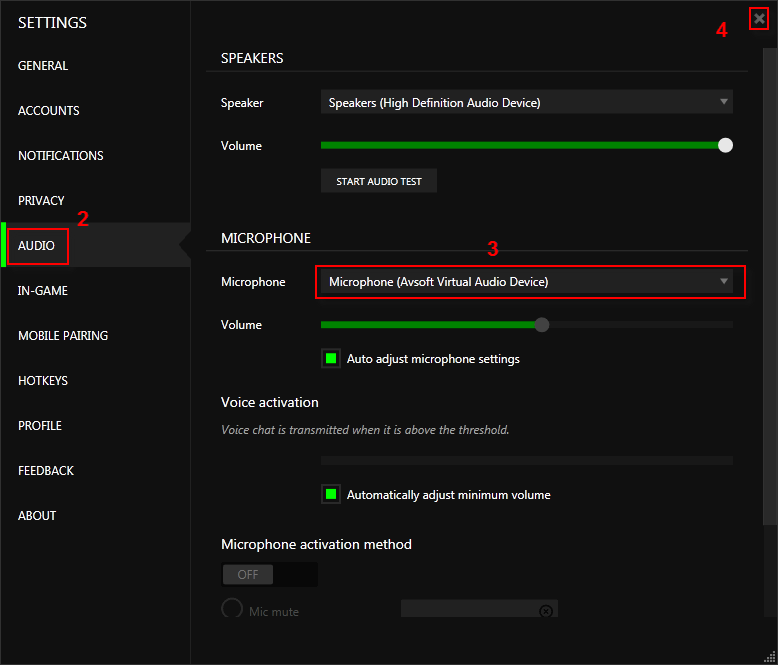 - Click X button (4) to close Settings window.
- From now on, VCSD9's Virtual Audio Driver will be the main audio input in Razer Comms.
Step 3: Change your voice and start your voice chat
 - On Voice Changer Software Diamond's main panel, choose the voice effects yout want. You can change your voice to the opposite gender, be anyone or even imitate your friends.
- The Nickvoices are ready-to-use presets for a quick change.
And now, enjoy the fun. Your gaming experience will be a lot more fun now.