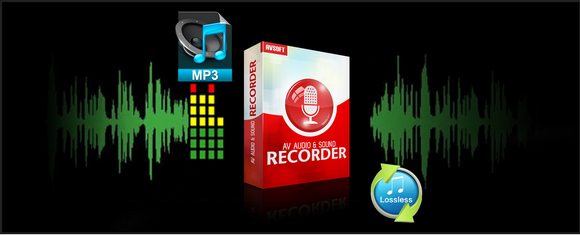 Are you looking for a FREE tool to record your voice? Then this is the right place. With AV Audio & Sound Recorder, you will be able to record your voice in several files, export all of them in to various audio formats, in batch.
In this post, I will show you how to export the files when you already had your records.
To know how to record, view this post: Easily Record Your Voice with AV Audio & Sound Recorder
How to export recording files
- Select the records you want to export 
- Click Export (1)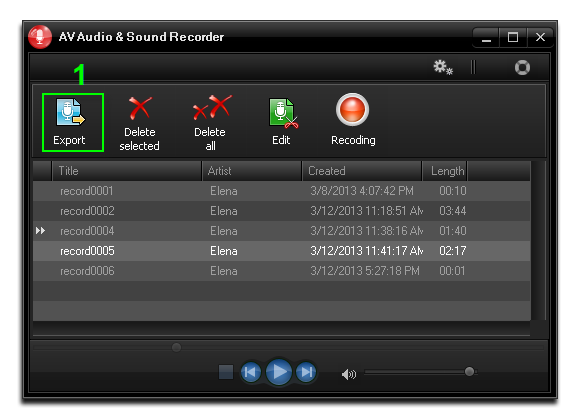 - When Export dialog box appears, you can choose the path in Folder option (2) where they will be stored.
- To choose the path, click Browse… (3) then locate the folder you wish to save the file.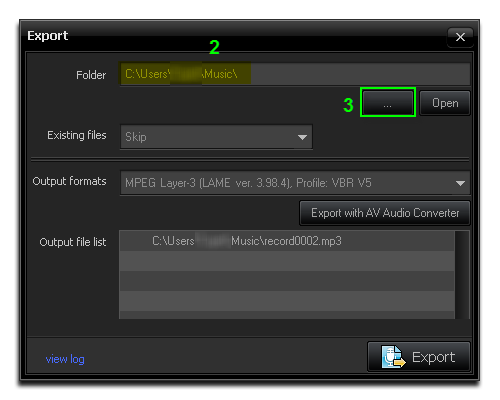 - In Output formats list, select a format for the output file (4):
+ MPEG Layer-3 for lossy compressed file
+ Monkey's Audio for lossless compressed file
- Click Export (5) and wait for the result.
Enjoy your audio recording.