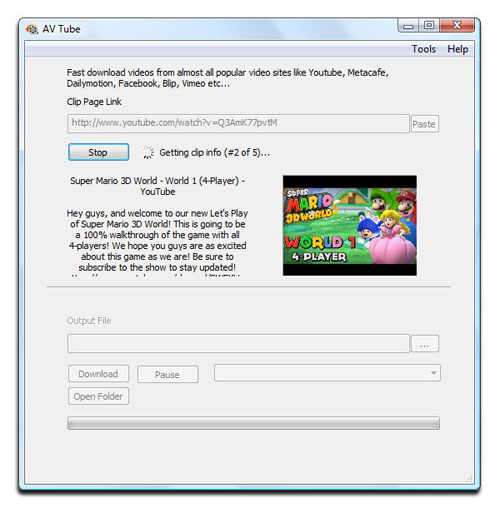 More than just a Youtube downloading program, AV Tube is a fully featured software program that helps you download video from many video hosting sites, such as Vimeo.com, Metacafe.com, etc. This flash video downloader is extremely easy to use and provides a lot of great benefits.
First, by storing clips, you can enjoy them on iPod, iPad, iPhone, MP4-player, Zune, wherever and whenever you please. Second, you can play the downloaded files when there is no access to the Internet, or a connection problem. Third, Metacafe and YouTube videos may be altered or removed any time. Saving them is the only way to be assured that you will always be able to enjoy them in the future. Last, once a video clip is stored with AV Tube, you can edit it for personal purposes, such as saving only part of the clip.
Download this free software now to enjoy its cool benefits without spending any costs!