AV Voice Changer Software Gold can alter and create different voices to make voice-over and voice dubbing for audio/video clips, presentations, narrations, voice messages, voice mails, and more. Using this voice changing tool you can change your voice in real time to make it sound like an old woman, a teenage boy, a girl, and so much more. The app also allows you to record sources online and other virtual sounds through your microphone, then adjust the voices yourself.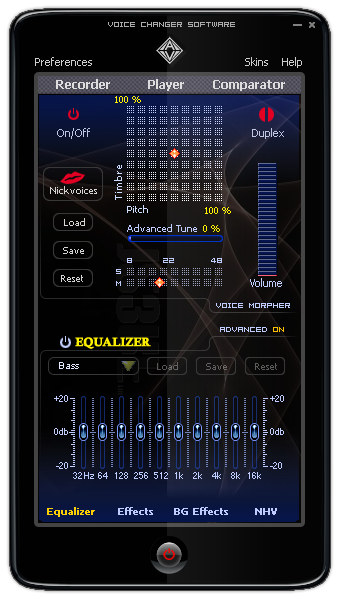 AV Voice Changer Software Gold is compatible with many VOIP and instant messaging services such as Skype, Teamspeak, Windows Live Messenger and Yahoo! Messenger. It can also be used when playing online games such as World of Warcraft and Second Life.
Voices can be tweaked using the various knobs and settings in AV Voice Changer Software. Be warned that the user interface is very cluttered and confusing, so it will take you a while to find your way around it.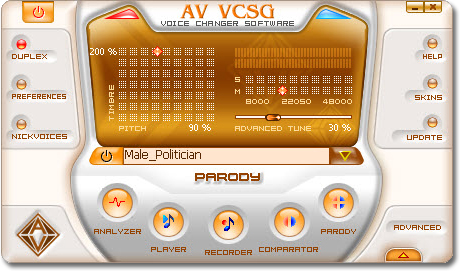 AV Voice Changer Diamond Edition has a faster and smarter voice morphing algorithm, and numerous options. It also includes packages of parody voices that help users talk in the voices of some Hollywood stars and other famous people. The Parody Maker, which is supposed to morph your voice into that of a celebrity doesn't give you very good results, although they are quite amusing.