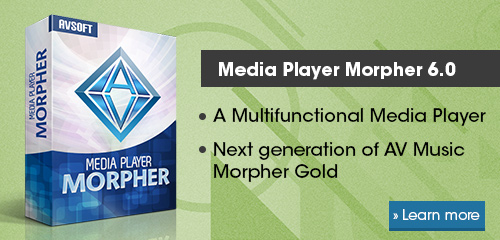 If you are looking for an advanced yet free video/audio player software, you should never miss out Media Player Morpher from Audio4fun. This program is a multimedia software program with a friendly interface and lots of cool extra features. Besides, it also includes a huge library of special audio/video effects to make your viewing and/or listening experience more wonderful than ever.
With the new improvement of Virtual Sound Bar, Media Player Morpher will enable any 2-speaker device to output virtual surround sound and produce sound images up to 6 times larger than you normally see in other programs.
For more in-depth specifications about Media Player Morpher, please visit http://www.audio4fun.com/player/.