Imagine what your friends' reactions would be if your cell phone suddenly rings the atmosphere? Especially when it is a unique one that none of your friends have ever heard before. Of course you yourself can create such ringtones with AV RingtoneMAX - a free  high quality ringtone maker.
AV RingtoneMAX is a full featured software that allows you to cut a song into different parts as cool ringtones for your mobile phone. It can be easily made from your own voice, laughs, or singing,  from CD tracks, audio files, video files, and video clips.
The final ringtone can be saved to any drive or sent directly to a cell phone via the Bluetooth sending feature of the program. This program fully supports all Windows OSs: Microsoft Windows XP, Windows Vista, Windows 7, Windows 8.
Check out AV RingtoneMAX cool screenshots: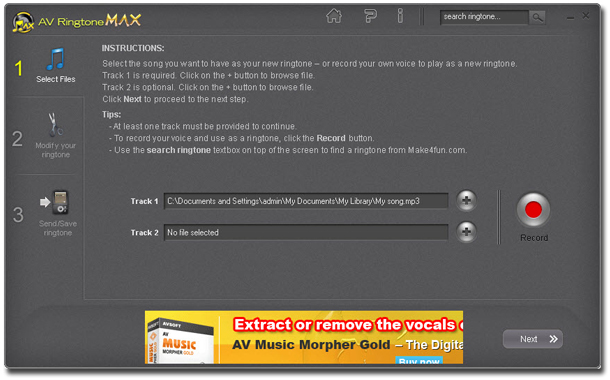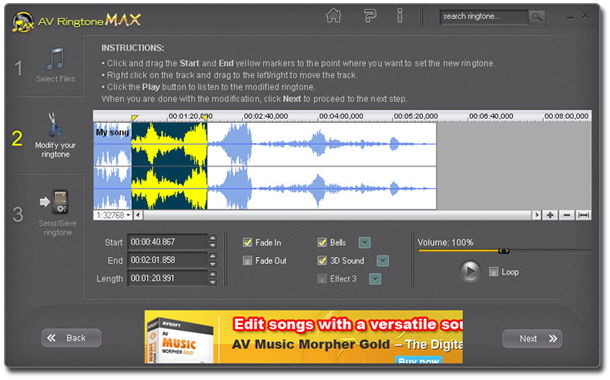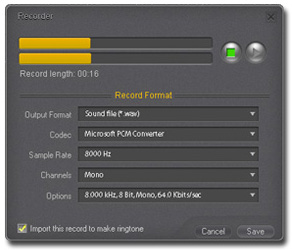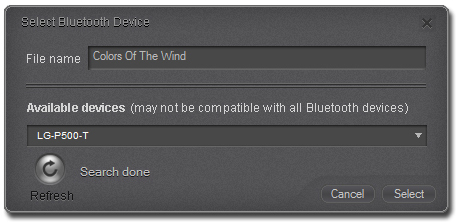 ► Turtorial: How to creat your own ringtone with AV RingtoneMAX
Source: Audio4fun.com