Every US citizen is all ready to celebrate the one and only national freedom and you too are going have a day to enjoy and do whatever you want. What is your plan for it?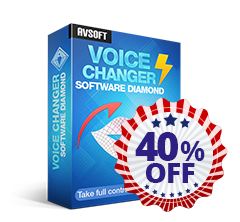 Simple fun: Hanging out with friends in different voices
The software works well with most VoIP clients and in-game voice chat systems. Start surprising your friends when calling them in chipmunk voice or Darth Vader voice; or just run their heads ragged trying to guess what your real identity is.
Practicing your charisma skill
No kidding… Have you ever thought that your speech would be more appealing with a little deeper voice? But how deep is enough? The software will help you to choose the voice that best impresses others; just twist your voice a bit and it will make big difference.
Missing really awesome background music for the barbecue party? Prefer patriotic styled songs or some hot World Cup song remixes?
Don't worry! Media Player Morpher PLUS is the media player of choice for wise audiophiles and video enthusiasts, and includes a huge library of 600 Ready-to-use Presets and 60+ customizable Special Effects that will rock your world with new and amazing effects. Rock your 4th with this easy-to-use, innovative software!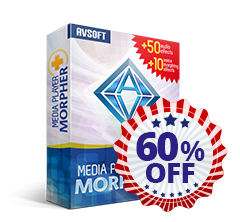 Join Audio4fun's Fourth of July promotional program for more information!