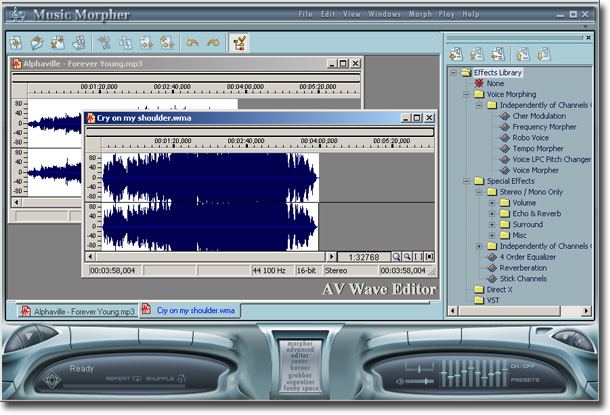 For any audiophile looking for a professional audio editor without spending a lot of money, AV Music Morpher is your best solution! AV Music Morpher is the 1st generation of Music Morpher product line which includes a wide range of advanced modules for almost all your morphing tasks. It can be:
- A multi-format Audio Converter which lets you freely convert audio formats from one to another. Supported formats are OGG, APE, AIF, IRC, NIST, AU, etc.
- CD Grabber giving you the ability to grab and restore the content of your CDs. This program's outstanding ripping ability will enrich you own-style music collection.
- DVD/CD Burner helping you to create your own DVD/CDs easily and fast. It will burn audio files to CD in CDA format as well as burn data to CDs and DVDs. Moreover, you can save time by burning multi-disc projects - organize once, burn many.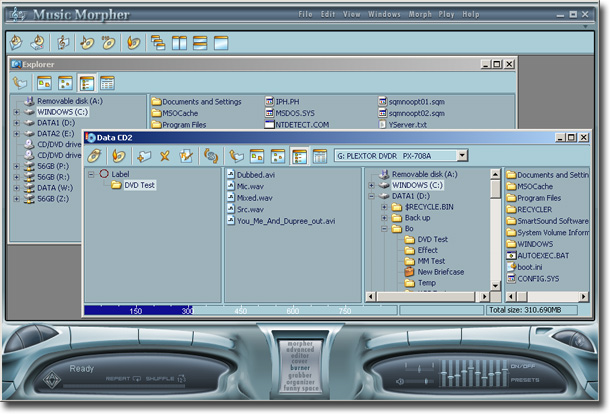 - Cool Digital Audio Recorder that can record audio stream from many virtually audio device.
- DVD/CD Cover Editor - a creative and interesting module assisting you in designing unique CD cover that nobody has ever owned before.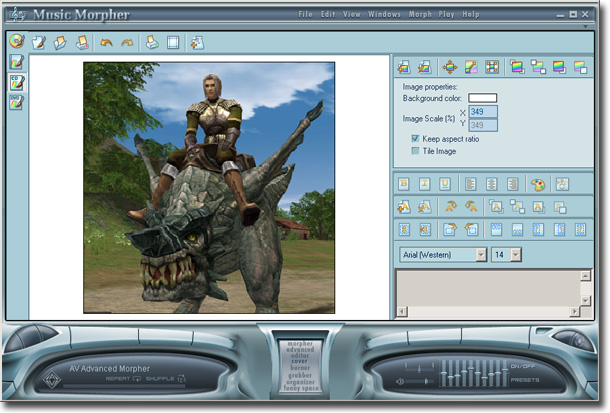 Download AV Music Morpher today in order to enjoy its full features and benefits . Let release your creative products today and surprise everyone with your unique talent.