Is any Dota 2 fan out there? If you are a fan of the cool Traxex the Drow Ranger, this is going to be a big surprise for you!
Today, we will show you how to imitate this character's voice for all online and offline activities, such as talking to your friends in Travex's voice while using online voice chat, creating unique audio clips, putting her voice in song remixes and surprising your buddies in online games.
Firstly, you need to have AV VoizGame - a professional yet easy-to-use software program allowing you to morph voice and control the way it sounds in real time.
There are only 2 simple steps to accomplish this creative task:
STEP 1: SIMPLE MORPHING STEPS WITH TIMBRE & PITCH GRAPH
Turn on AV VoizGame panel and freely move the cursor on the graph in order to modify your voice's timbre and pitch levels. According to my experience, 84% Pitch and 84% Timbre successfully imitates Traxex voice.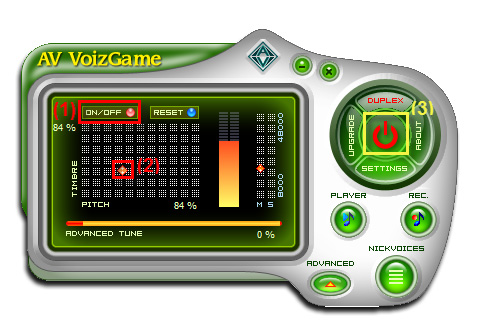 STEP 2: TAKE ADVANTAGE OF POWERFUL EQUALIZER TO ENHANCE OUTPUT QUALITY
Turn Equalizer module ON in the Advanced panel. Make change to each slider at a time while speaking into the mircrophone to pre-listening to how you sound like.
You also can follow the below setting suggestion: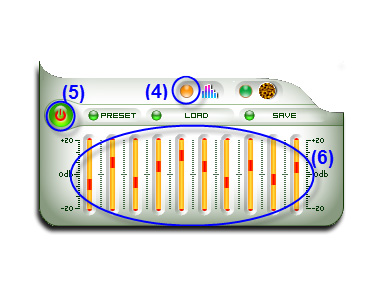 - For instant use, you can download Traxex voice preset from here.
- To learn how to use the preset of voice changer software, click here.
- Click here for other similar AV VoizGame tutorials.
Source: http://www.audio4fun.com/