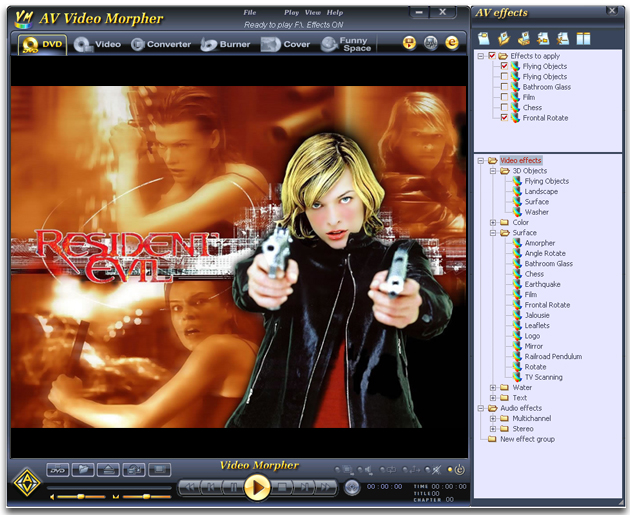 AV Video Morpher stands out from other movie morphing software due to its movies dubbing functionality. It also includes a video player, morpher, converter, burner, audio & video recorder, cover editor, and an especially huge library of audio - video effects (water, rain, twister, leaflets, techno, natural & animals, etc.) Also this movie player morpher has a unique Video Converter that converts to AVI or WMV from any video inputs.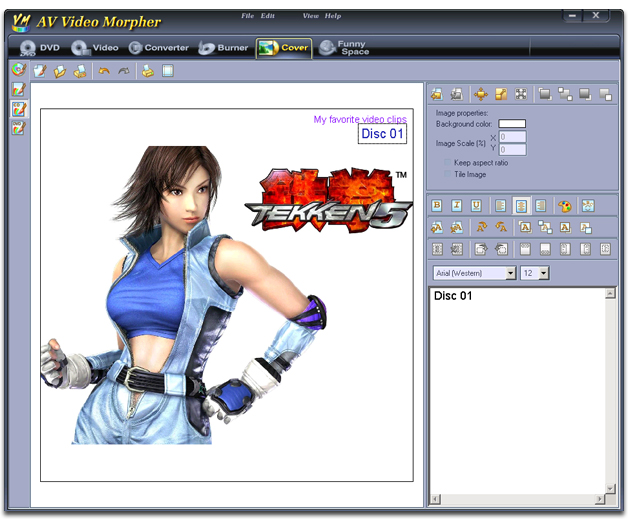 Check out cool benefits you can receive once owning this professional video editor:
Enhance quality of your video, even audio voices; apply numerous filters to enrich your viewing experience. There are more unique settings available to your choice.

Add effects, capture any frame or movie your want to enrich your collection.

Produce professional quality black and white video for documentary films. This is a great tool making you presentation more convincing whether it is historical, contemporary, scientific or educational.

Shoot your own video or select your favorite film, or musical video, or any other video; select each frame you wish to make into an image, save it to disk and then put them all together to create a unique photo album.

Dub your own voices into movies, add effects, and burn to your own movie DVD.
Hurry up and grab this cool AV Video Morpher for a fantastic movie theater that you have ever dreamt of!