There are so many big occasions in a year when we need to find a great and meaningful gifts for our loved ones, such as New Year's Eve, Valentine's Day, Thanksgiving, Birthday, etc. Has looking for a best gift been a huge matter to you? Well, it is actually very simple if such gift well represents the receiver words deep inside your heart, especially when it is made by you yourself.
With AV Voice Changer Software, any idea coming to your mind can be turn into real audio product. You can produce beautiful, unique song remixes, or record meaningful voice messages, design creative E-greeting cards and many more professional audio projects.
AV Voice Changer Software is a superior voice changing tool specialized in voice modification and manipulation. Besides the ability to change your voice in offline voice changing tasks, this program perfectly works in real-time chat and internet voice calling as well.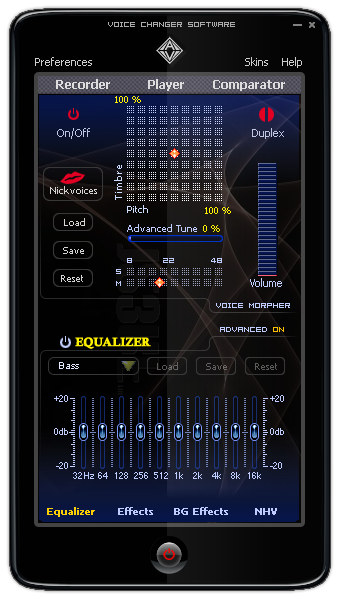 Check out its full features and benefits and start working on your creative masterpieces today! Visit http://www.audio4fun.com/voice-changer.htm